THE ROOTS OF SUPERNOVA INTERNATIONAL SKA FESTIVAL
Tim and April started what became Supernova in 2014 in Fredericksburg, Virginia. They are lifelong ska fans and fell in love with the music during their time living in Tokyo for 3 years from 1993-1996. They moved to the DC area in 2000 and spent a couple decades listening to the best ska bands in the country. They somehow missed the media headlines that ska was dead and decided to start a ska festival in 2014. The festival grew over the years and it moved with them to the beach at Fort Monroe on the Chesapeake Bay.
The 2023 festival will be the largest one yet with 36 bands coming from 9 countries.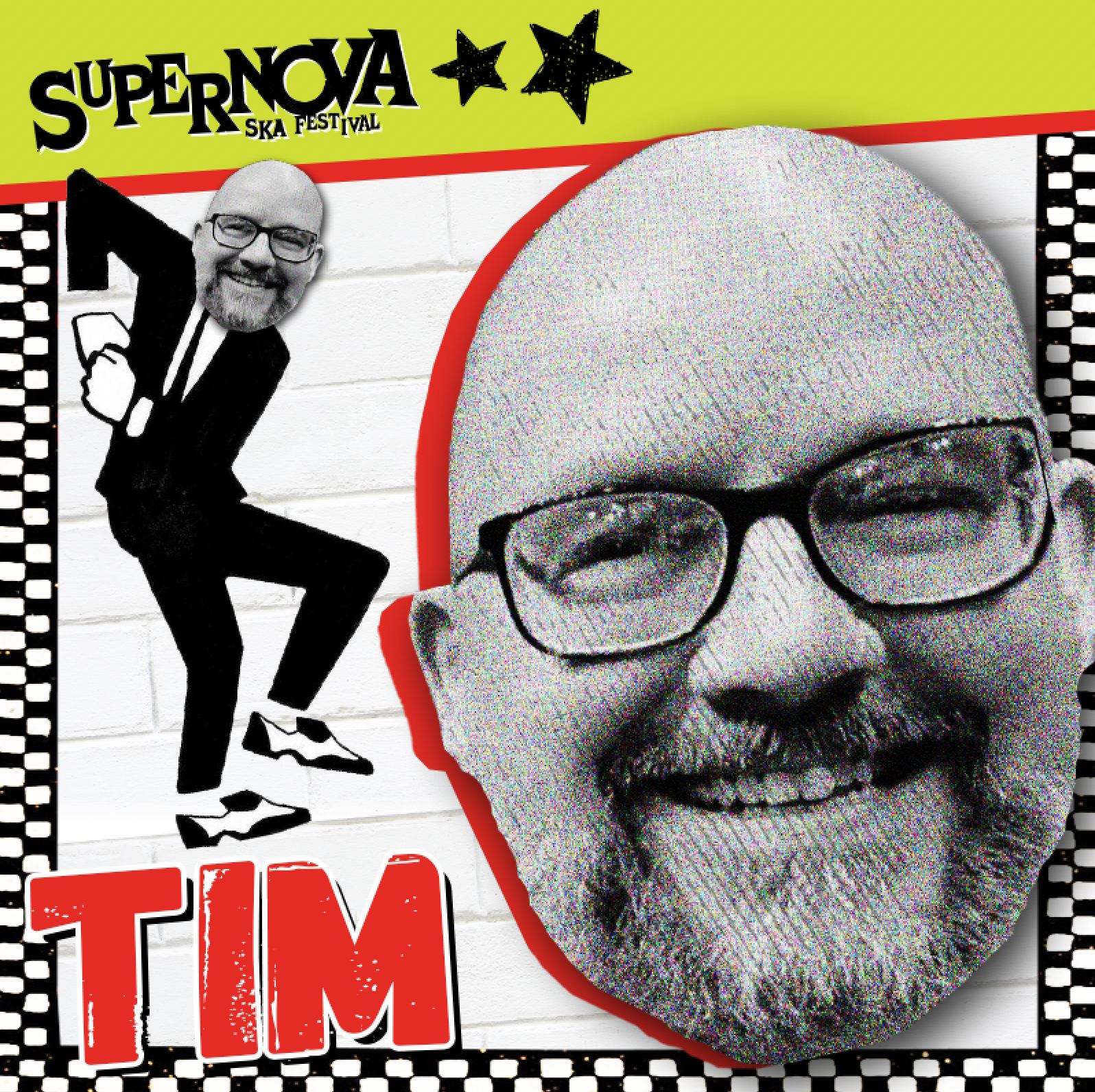 Tim Receveur
Supernova Ska Festival Founder
THE RECEVEURS
April Receveur
Supernova Ska Festival Co-Founder
IT STARTED WITH A MID-LIFE CRISIS
Once there was a middle-aged man named Tim who was going through a bit of a mid-life crisis. He had always been a fan of ska music since he was a teenager in the 90s, but he never had the opportunity to attend a ska festival. One day, while sitting in his office and feeling particularly down about his life, he stumbled upon a video of a ska festival on YouTube.
As he watched the video, Tim was overcome with a sudden urge to start his own ska festival. He imagined himself as the hero of the ska scene, bringing together all of the great ska bands from around the world for a weekend of dancing and fun. In his mind, he would be celebrated by ska fans, and his mid-life crisis would be a thing of the past.
Without hesitation, Tim began to plan his festival. He spent hours researching ska bands, booking venues, and promoting his event on social media. He poured all of his energy and resources into the festival, determined to make it the biggest ska event of the year.
Finally, the day of the festival arrived, and Tim was overjoyed to see hundreds (now thousands) of ska fans lining up to attend. As the bands played and the crowd danced, Tim felt a sense of fulfillment that he had never experienced before. For a moment, his mid-life crisis seemed to fade away, and he was just another ska fan enjoying the music.
But as the festival drew to a close and the last notes of the final band faded away, Tim realized that his mid-life crisis was still there. In fact, it was probably worse than before, now that he had spent all of his savings on the festival. But as he packed up his gear and headed home, he couldn't help but smile at the thought of the amazing ska festival he had created. Maybe he didn't save the ska scene, but he had certainly made a lot of people happy for one weekend. And that was enough for him.